THE KADEKA
x-series
CHEST FREEZER

Giving you the best storage solution.
The All New X-Series. Enhanced with new features that includes the digital thermometer, fast freezing capability and an energy efficient compressor, the X-Series is a powerful storage solution for your needs.

Available in 4 different sizes, the X-Series is built for both home or commercial use.
Digital Thermometer
Introducing the all new digital thermometer where you can easily adjust and view accurate temperature readings.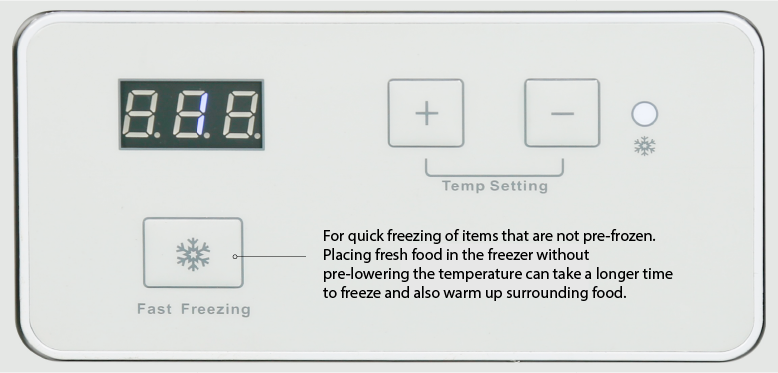 Energy EfficienT compressor
Made with our new and improved compressor, the X-Series is more energy efficient, helping you to save on your electricity costs.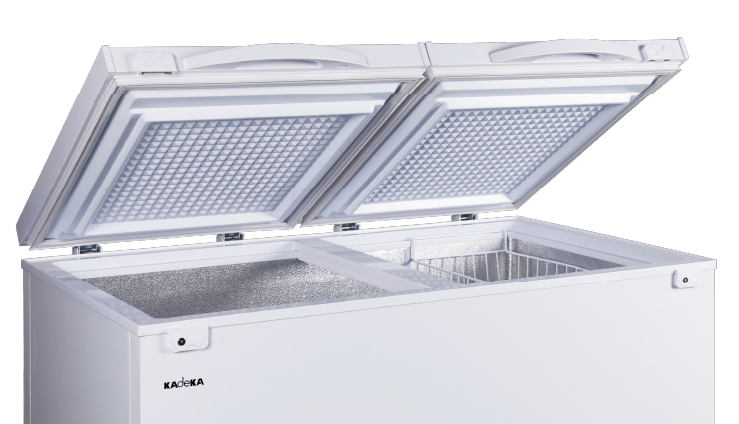 Environmentally Friendly
The X-Series uses the R600a refrigerant which is both effective and environmentally friendly. It consumes lesser power and has low Global Warming Potential (GWP).
Ample storage for your convenience.
Be it frozen food or meal preps, chest freezers can help to keep your food fresh for a longer period of time - giving you the ultimate convenience for your meals.
the x-series
CHEST FREEZERS