Projects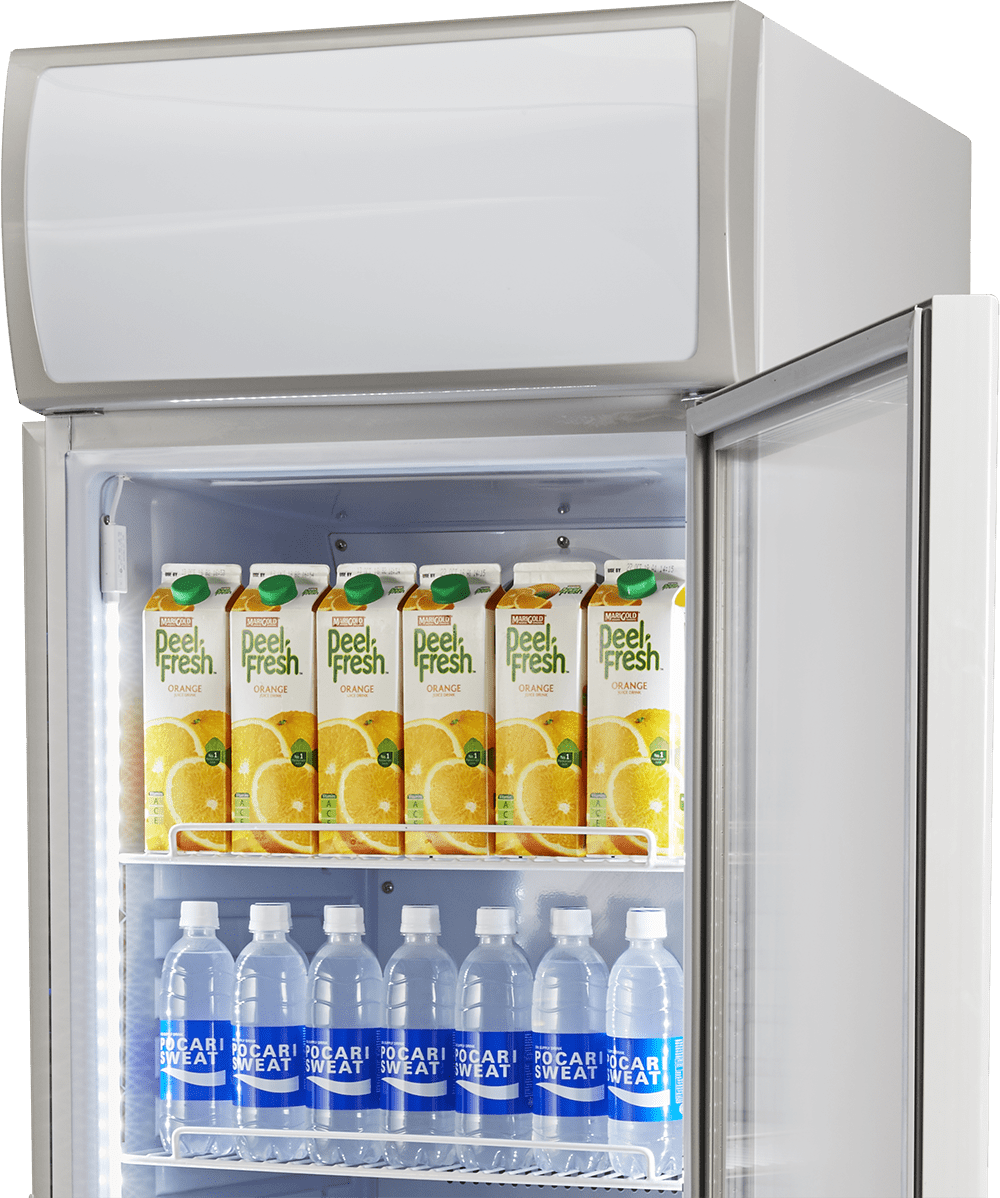 Leveraging on our experience in developing cooling products, Kadeka has established itself to become the trusted brand in providing commercial solutions to many businesses.
Today, you will be able to find Kadeka commercial products in major retailers, supermarkets and more.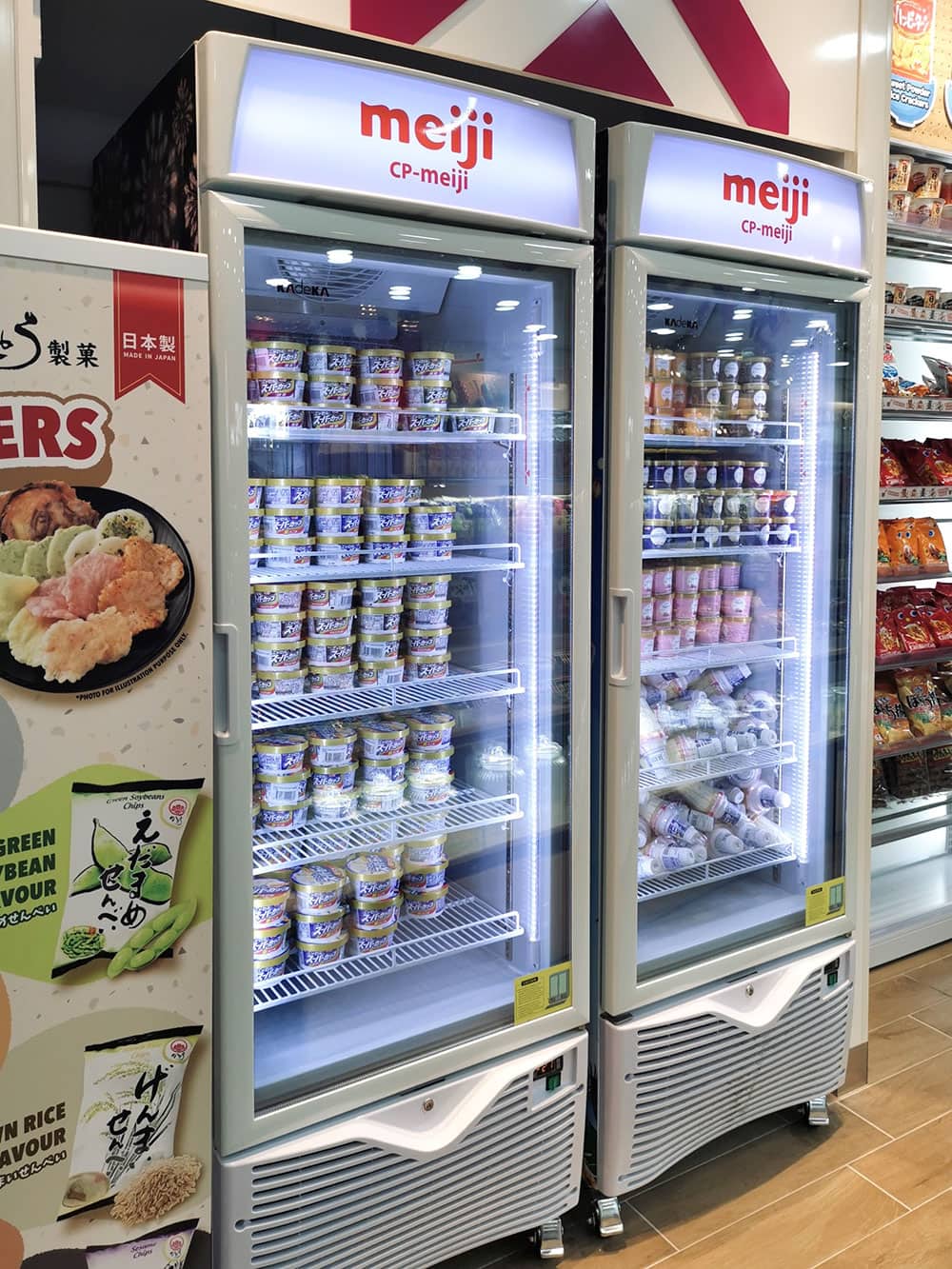 CP-Meiji Dairy
For over 20 years, CP-Meiji has developed a variety of delicious dairy products under the highest standards. It is now commonplace to find the presence of CP-Meiji milk, yoghurts & ice-creams in many homes and schools.
CP-Meiji needed a reputable and reliable cooling appliance brand to partner them in distributing their dairy products across Singapore. Step in Kadeka, with our range of cooling products that is able to not only provide the optimal storage temperate required but equipped with other quality features that makes us the perfect choice.
Today, you can find our upright beverage and freezer showcase in leading retailers like Daiso and 7-11.
Snapple
Everyone's must-do when drinking Snapple has to be the checking of Real Facts under the bottle cap after popping it open. This together with is wide range of natural flavours has continued to delight many Singaporeans.
Distributed by Fields Catering & Supplies, they were looking for a reliable partner to distribute Snapple into major F&B stores. Attracted by Kadeka's proposition of using Ag+ technology that keeps the air odour-free, we were selected as their partner to supply them with our upright beverage showcases.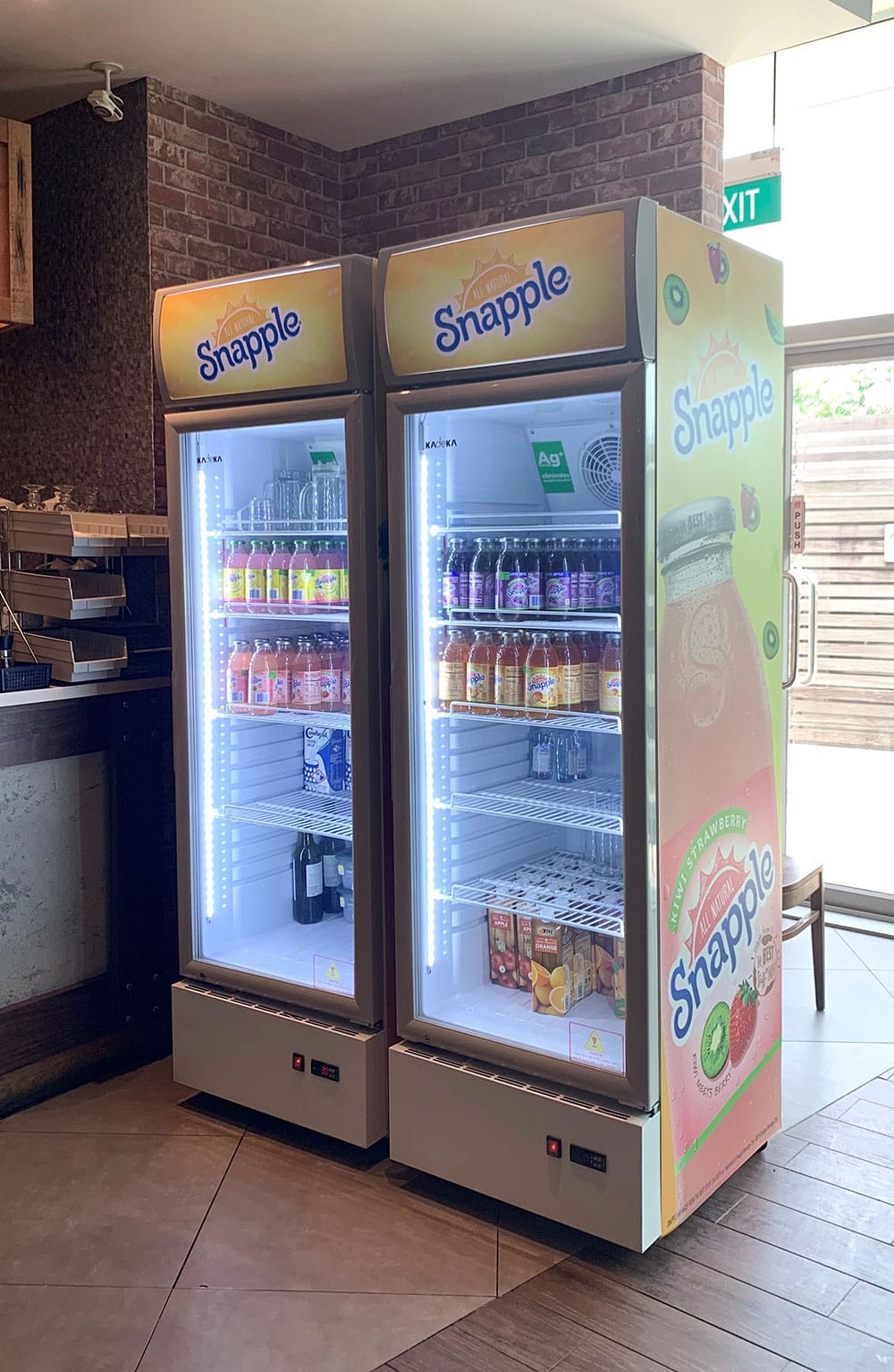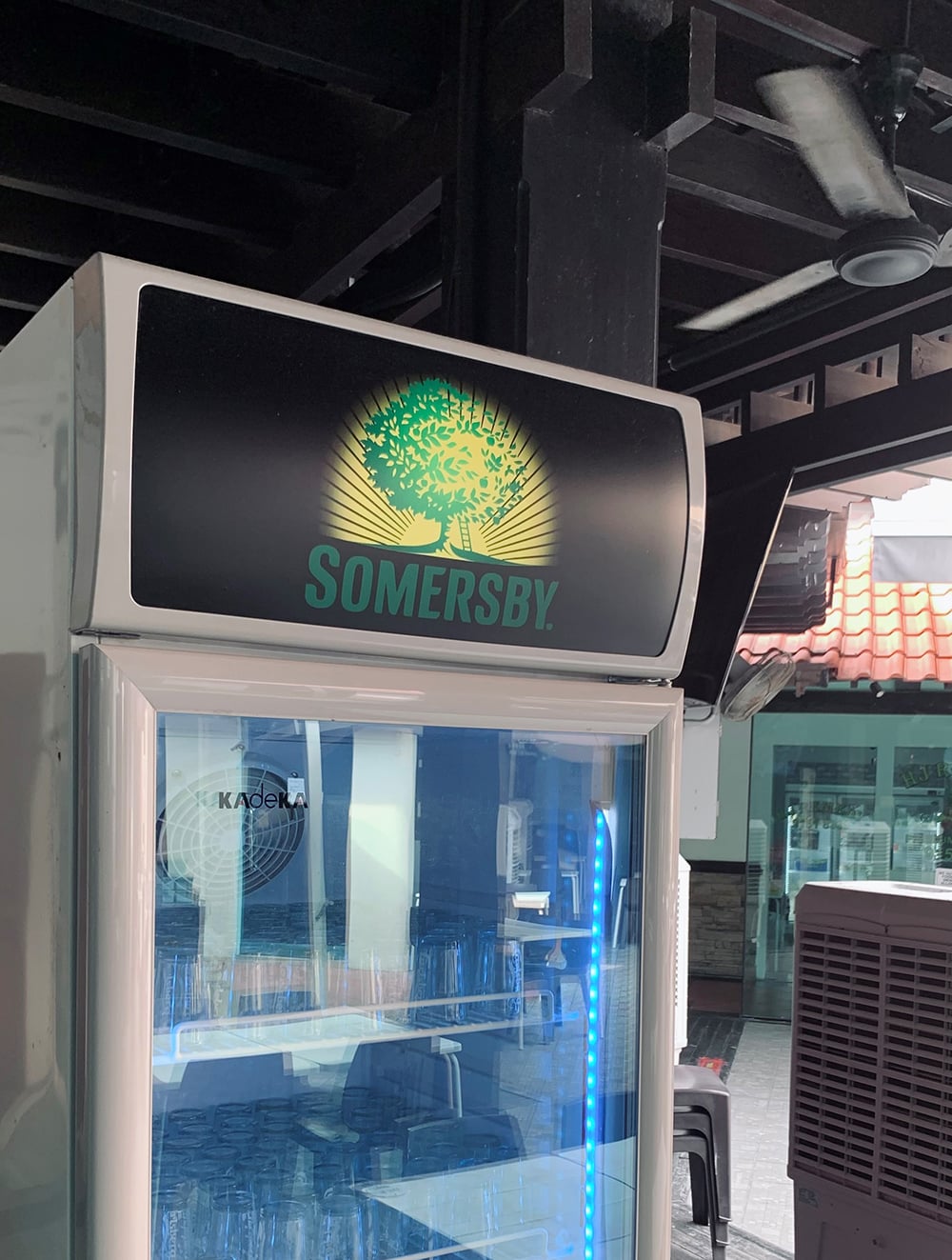 CARLSBERG
Carlsberg is the number one imported beer in Singapore and the country's second best-selling brand. Besides Carlsberg, other renowned brands includes the 1664 Blanc, Somersby Ciders and Jolly Shandy.
Kadeka was chosen as the preferred partner to bring Carlsberg and its other range of products into bars across Singapore. Our upright beverage showcases are equipped with a digital warning alarm thermometer that alerts its owner when it senses an abnormal temperature inside the showcase. This helps to ensure that Carlsberg products are always kept fresh and in the best serving temperature.