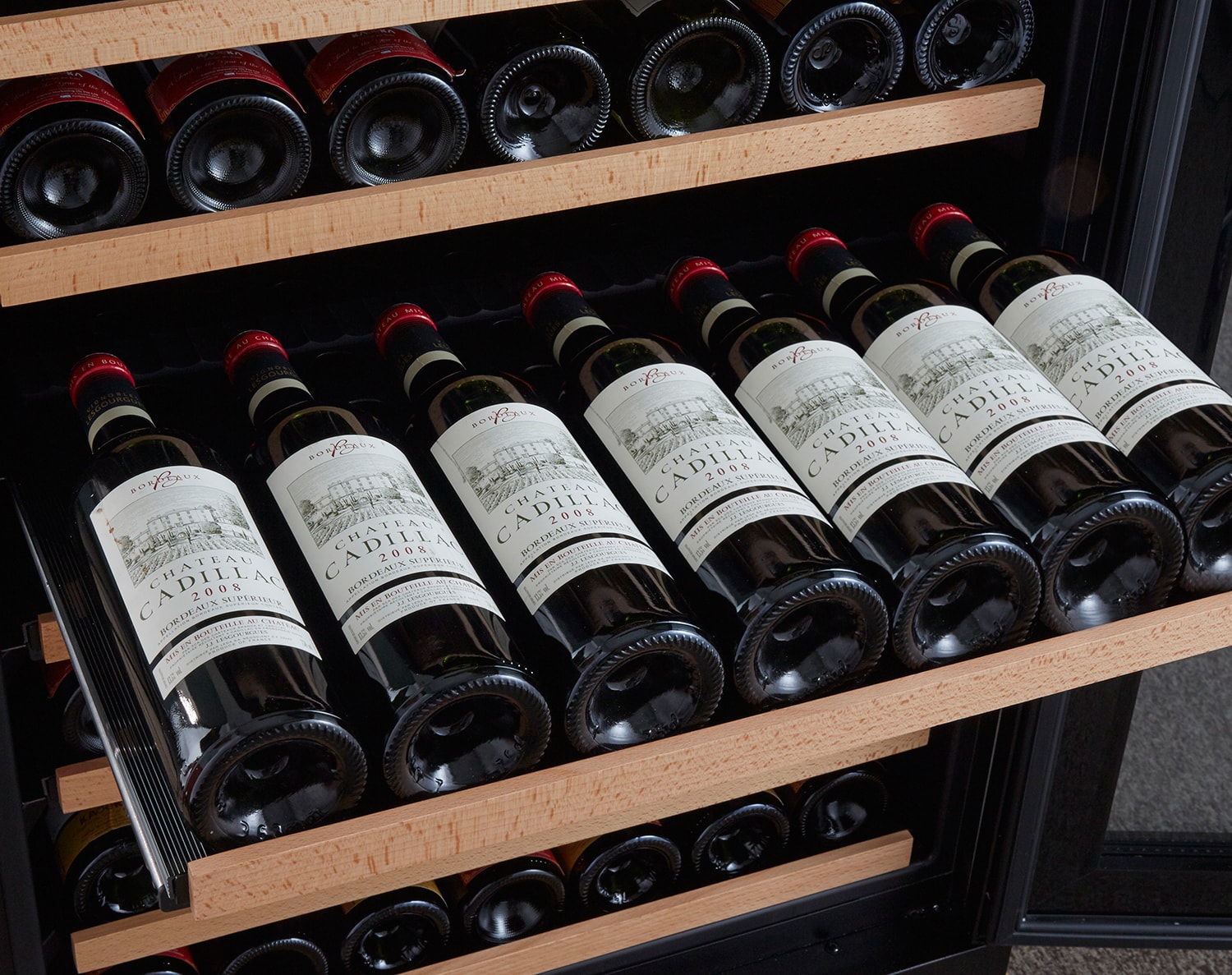 Kadeka's Signature Series and Seamless Stainless-Steel Series will make the perfect Christmas gift for the wine connoisseurs in your life
In hot and humid Singapore, wines can easily turn bad if you do not store them properly. One of the best and easiest ways to ensure your wines stay well for years is to keep them in a wine chiller at a specific temperature. If you're on the lookout for a wine chiller that offers unrivalled style, function and performance, Kadeka's Signature Series and Seamless Stainless -Steel Series tick all the boxes.
The newest from the brand's lineup, the Signature Series, boasts an exceptional inverter technology. Apart from providing a quiet, low vibration storage environment for wines to mature in peace, the inverter compressor, which runs with R600A—a thermodynamic performance gas—also boasts excellent energy saving features.
UNIQUE SHELVING LAYOUT
Among the different models offered in the Signature series, the KS140TL stands out for its unique shelving layout, which not only ensures wines are snugly stored at their optimum temperature with wine labels in mint condition, but it also allows wine connoisseurs to display and spot their favourite wines easily.
ENTERTAIN IN STYLE
For those who entertain quite a bit at home, they will appreciate the KS194TL and KS194TR, spanning 1835mm in height, 655mm in width and 685mm in depth, which can accommodate up to 194 wine bottles. In addition, this swanky model also comes fully equipped with a Connoisseur Set comprising a décor rack, a glass holder, an accessory box and a wine support, allowing you to decant your fine wines in style.
UTMOST VERSATILITY
To cater to a wide variety of spaces, the Signature series offers a variety of models that will complement any home setting. For those living in shoebox apartments and do not have the luxury of space to fit a huge wine chiller, they can go for the compact KS54TL and KS54TR. With a height and width of 813mm and 595mm respectively, the chiller can store up to 54 bottles, and will fit seamlessly under the kitchen worktop counter.
KADEKA SEAMLESS STAINLESS STEEL SERIES
Equally impressive is the brand's Seamless Stainless Steel Series, featuring a sophisticated look with its UV-protected glass doors with sleek handles, as well as state-of-the-art electronic control systems to ensure wines are always stored in optimal condition.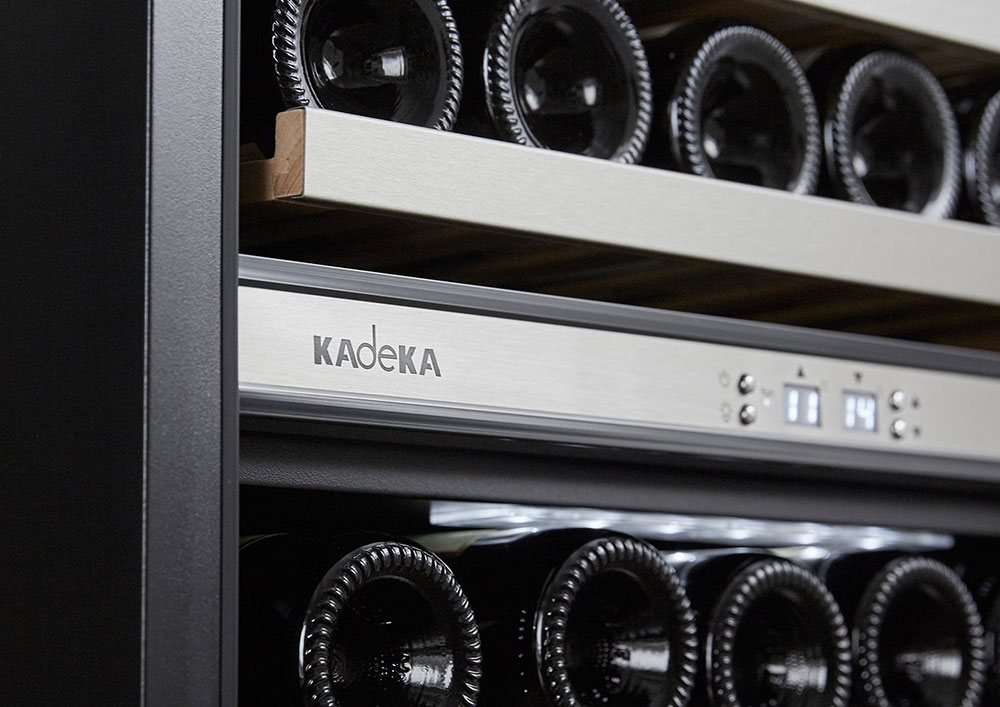 FESTIVE PROMOTION
With every purchase of a Kadeka Signature series wine chiller, customers will receive a complimentary Gabriel-Glas Gold Edition Universal Glass gift set and Alpha decanter worth up to $480. For those who purchase the Kadeka Seamless Stainless Steel Series (45 bottles and more), they will receive a complimentary Gabriel-Glas Gold Edition Universal Glass 2-piece gift set worth $180.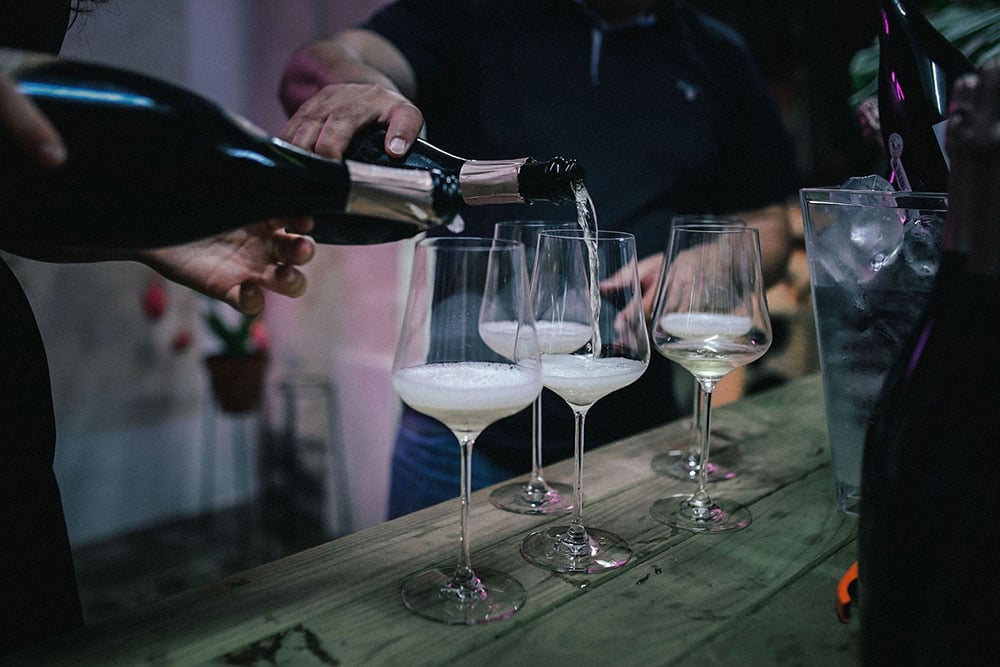 ABOUT GABRIEL-GLAS
The brainchild of Swiss-German wine critic Rene Gabriel, who developed this "one-for-all" glass with Austrian glass innovator Siegfried Seidl, the Gabriel-Glas offers the most discerning wine lover a sensational drinking experience. Optimised for inserting your nose into the glass, it makes every wine – red, white and sparkling – look, smell and taste the best it can. Kadeka wine chillers are priced from S$628.00 – S$4,888.00. To view the full range, visit Capital Marketing showroom.
#02-33 to 33, 9@Tagore, 9 Tagore Lane.
Tel: 6288 9190. kadeka.sg; sales@capital.com.sg