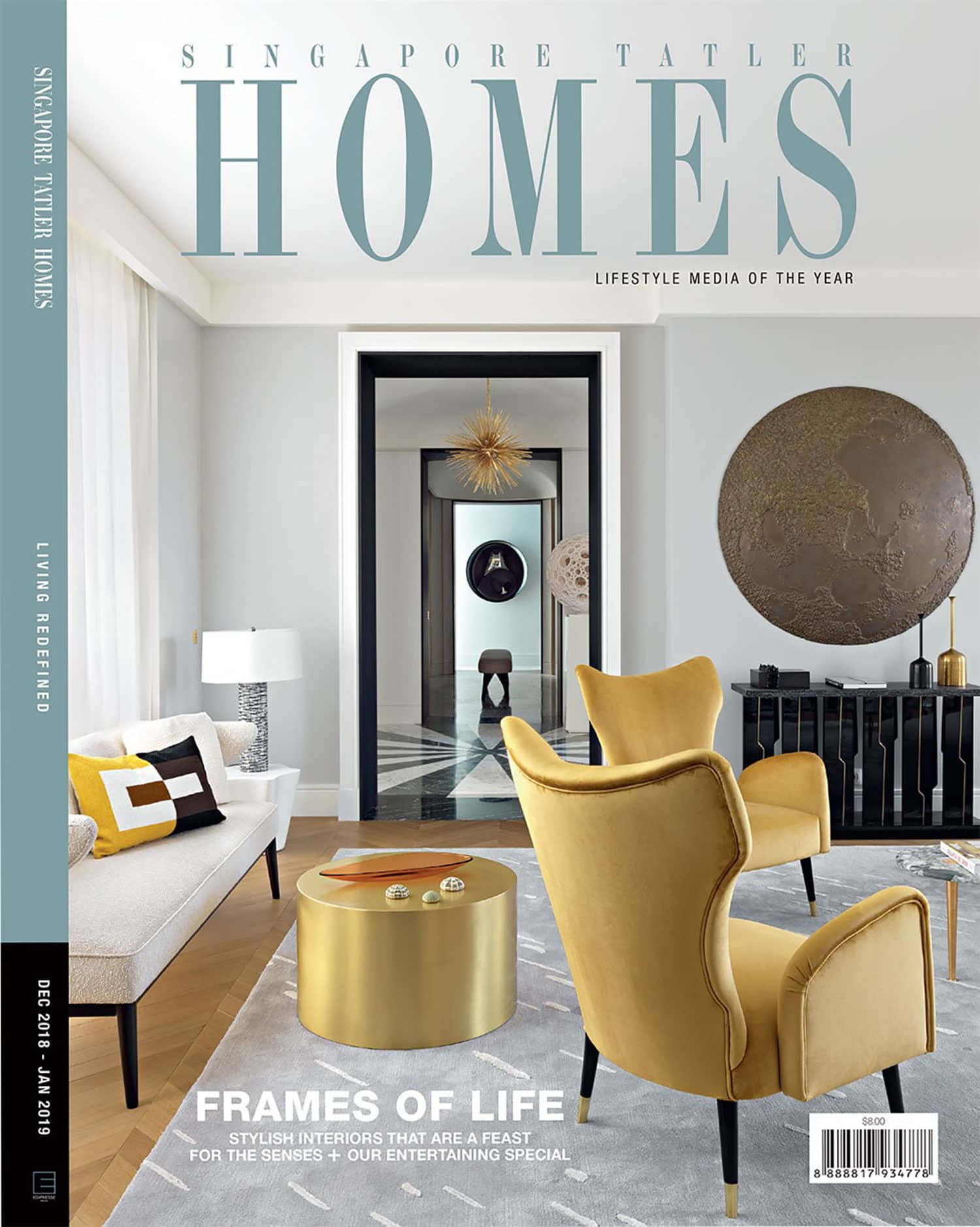 HOME-GROWN WINE STORAGE SPECIALIST KADEKA CELEBRATES ITS 20TH ANNIVERSARY WITH A WIN AT THE SINGAPORE PRESTIGE BRAND AWARDS—HERE'S A LOOK AT ITS MOST INNOVATIVE PRODUCTS.
Since its inception in 1998, home-grown brand Kadeka has been setting the benchmarks for wine storage, it was the first to introduce a 30-bottle wine chiller in Singapore. The wine chiller specialist recently won an accolade in the Established brands category at the Singapore Prestige Brand Award, adding another feather to its cap. Today, its product selection features a wide range of wine chillers that can store up to 194 bottles. Its key collection is the Kadeka Signature Series—the first wine chiller in Singapore to feature an inverter compressor.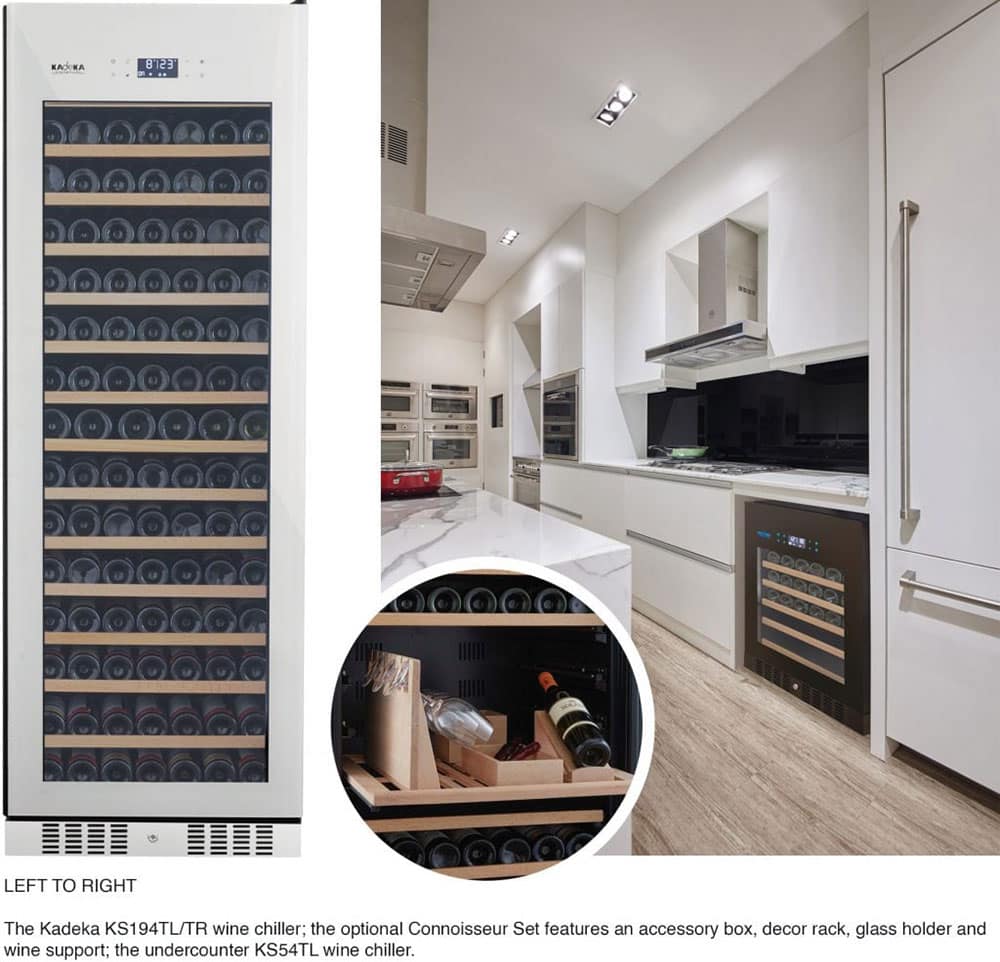 CLEAN AND GREEN
This ground-breaking feature keeps vibrations and noise to a minimum and reduces the overall carbon emission of the wine chiller, thus creating a serene setting in which fine wines can be stored and aged. The inverter compressor also operates with an eco-friendly refrigerant (a thermodynamic performance gas known as R600A), internal fans that keep the temperature at an ideal temperate and a built-in charcoal filter that purifies the air within the chiller.
GRAND DISPLAY
With a stunning rimless glass finish, these signature wine cabinets will look right at home in any modern interior. Showcase your grand collection of wines with the KS194TL and KS194TR models, which stores up to 194 bottles. Smaller units such as the 54-bottle chiller are available as well, these will fit snugly under a kitchen counter. Telescopic shelves offer easy access to every bottle, while rubber-cushioned metal racks keep your favourite vintages safe and an optional Connoisseur Set features a decor rack and other accessories to display and decant your most prized wines.