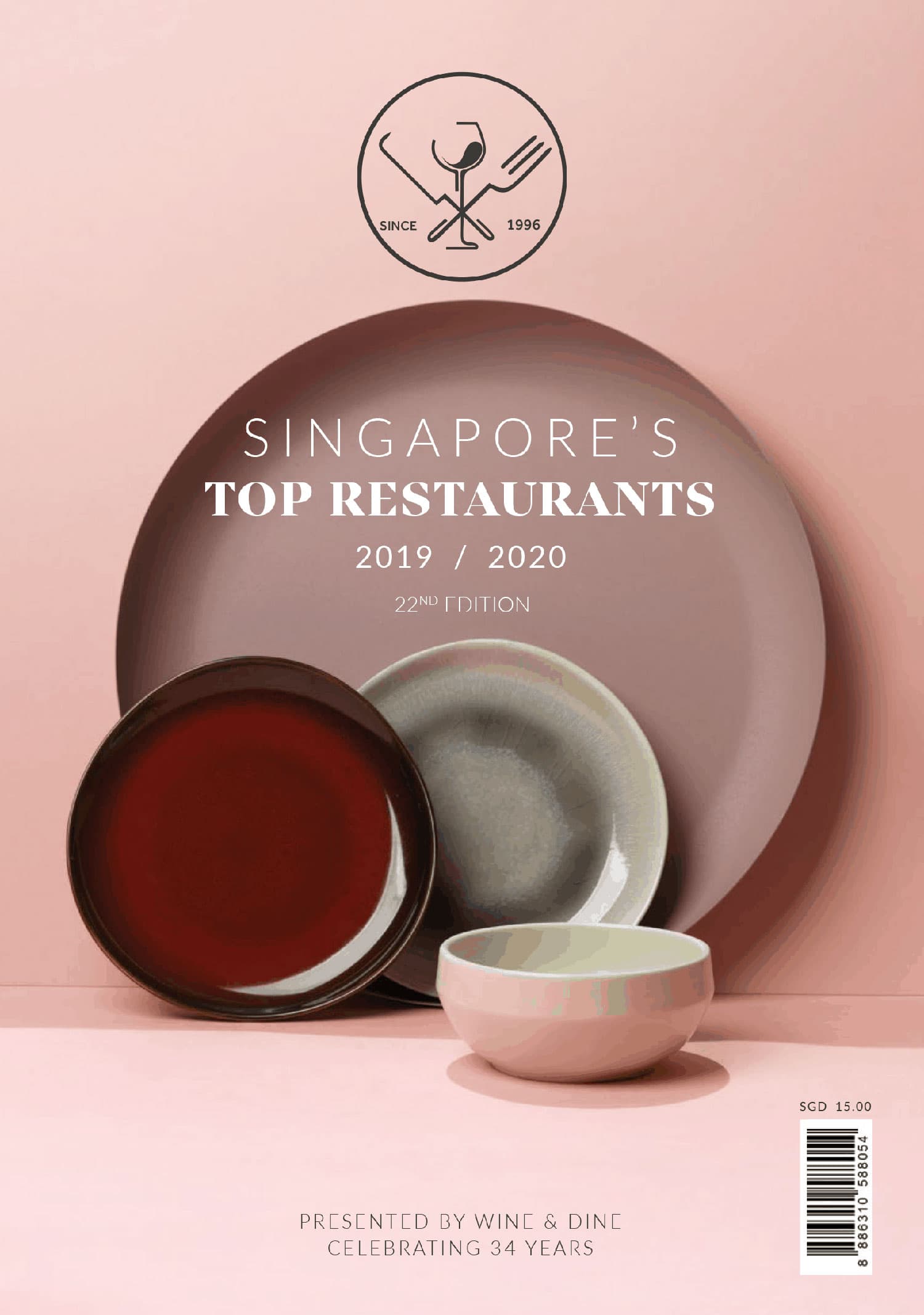 Kadeka's new Signature series boasts sleek and chic aesthetics and a state-of-the-art inverter compressor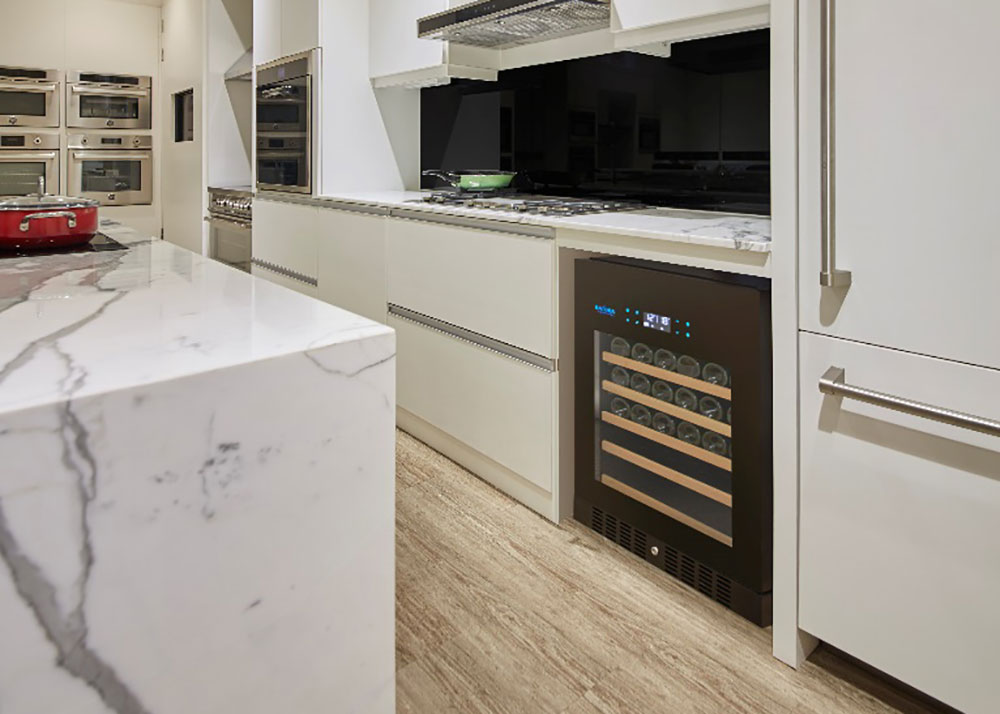 We've all heard of inverter technology in air conditioners, but an inverter technology in a wine chiller? That's a first. The first to introduce inverter technology in wine chillers in Singapore is none other than Kadeka, the market leader who's making waves in the industry with the launch of its newest Signature series. Apart from providing a quiet, low vibration storage environment for wines to mature in peace, the inverter compressor, which runs with R600A—a thermodynamic performance gas—also boasts excellent energy saving features. The wine chiller is also equipped with an efficient fan cooling system, which helps circulate cool air throughout the cabinet, eliminating hot spots and ensuring that every bottle is stored at their optimal temperature. To prevent odours inside the chiller, the brand has gone the extra mile to embed a charcoal filter, which helps to purify the air, allowing fresh air to circulate at all times.
UTMOST VERSATILITY
To cater to a wide variety of spaces, the Signature series offers a variety of models that will complement any home or restaurant setting. Those limited by space can opt for the compact KS54TL and KS54TR. With a height and width of 813mm and 595mm respectively, the chiller can store up to 54 bottles, and will fit snugly under the kitchen worktop counter. Its rimless full-glass finish, digital door display and interior LED lighting ensure that the Signature wine cabinet makes a sleek addition to any space. Priced from $1,688 to $4,888, the Signature series is available in two colours: black and white. Other customisable options are also available such as side-by-side units and left-or-right-door opening.
PURPOSEFUL AND BEAUTIFUL
Kadeka's new Signature series wine chillers are designed to enhance the aesthetics of a space as they are functionally capable
Gone are the days where the kitchen is just a utilitarian space. These days, the kitchen has evolved to become one of the most important spaces in the house—for entertaining and gathering with family and friends. As such, the demand for kitchen appliances that marry design, function and performance in one, is rapidly increasing. A great example of a range of appliances that boasts sleek and chic aesthetics as well as unrivalled performance is none other than Kadeka's new Signature series, which has been hugely popular among homeowners and restaurateurs alike since it was launched. Apart from making a strong statement in a residential kitchen, Kadeka's Signature series wine chillers are also increasingly being used in restaurants in Singapore, to enhance the overall aesthetics of a space. F&B directors and restaurateurs whom we spoke to shared that the sleek and chic design as well as the unique features of Kadeka's Signature series wine chillers are the reasons why they've chosen to use them to create a visually pleasing dining room/bar in their restaurant.
CRYSTAL JADE PALACE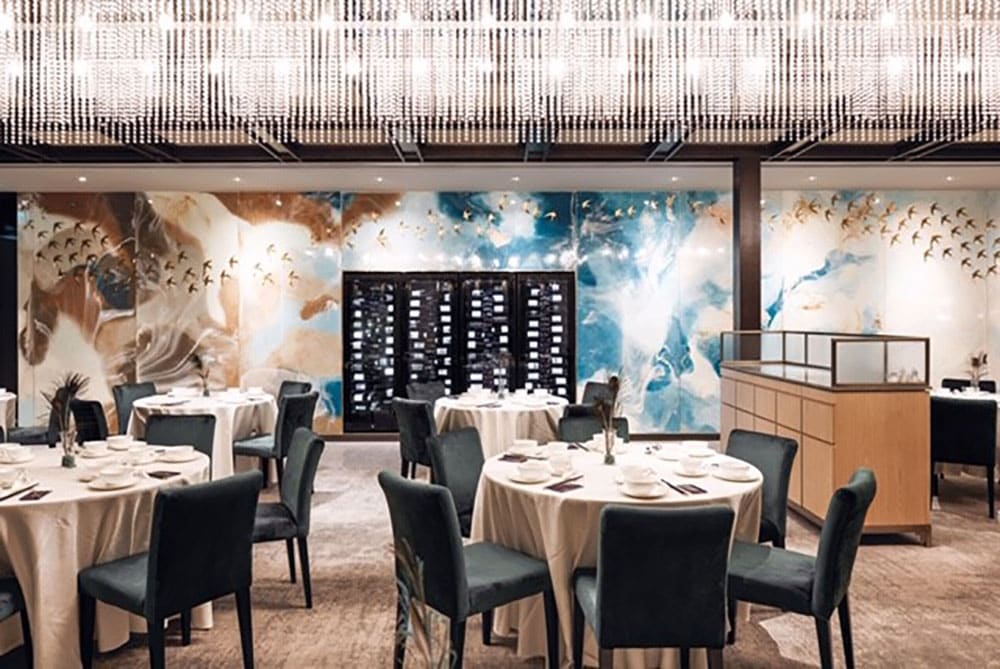 At the newly-renovated Crystal Jade Palace located at Takashimaya, the KS140TL from Kadeka's new Signature series anchors the main dining hall. While it serves as a functional appliance for their day-to-day restaurant service, it also enhances the overall aesthetics of the space and even serves as a conversation starter for wine enthusiasts as the wine labels are clearly visible from the glass door. "At Crystal Jade Palace, we have chosen to use Kadeka's Signature series wine chiller as its sleek and chic design matches the contemporary interiors of the restaurant. Besides clearly displaying the wine bottles in a stylish manner, the chiller's metal racks with rollers also enable easy access of bottles stored further back in the display," shares Mr Steven Chen, Director of Operations at Crystal Jade. "I have used Kadeka wine chillers before and in my experience, it is a reliable brand that lasts with minimal maintenance, safe for basic cleaning. Other features I like include fridge doors that light up when opened so that labels and bottles can be viewed clearly, making it easier for inventory count, as well as the sturdy and smooth mechanism of the pull-out metal racks," Chen adds.
XI YAN MAXWELL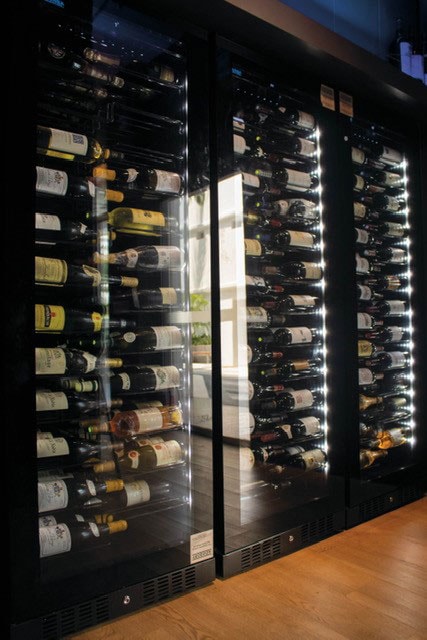 Over at the newly opened Xi Yan Maxwell, owners Mr Patrick Tan and Mr Thomas Choong have also chosen to install the KS140 from Kadeka's new Signature "Among the different models offered in Kadeka's Signature series, we find that the KS140TL stands out for its unique shelving layout, which not only ensures wines are snugly stored at the optimum temperature with wine labels in mint condition, but it also allows our customers to have a clear view of our range of wines easily," Choong shares. series in the restaurant's bar area as they like the model's unique shelving layout.
BURNT ENDS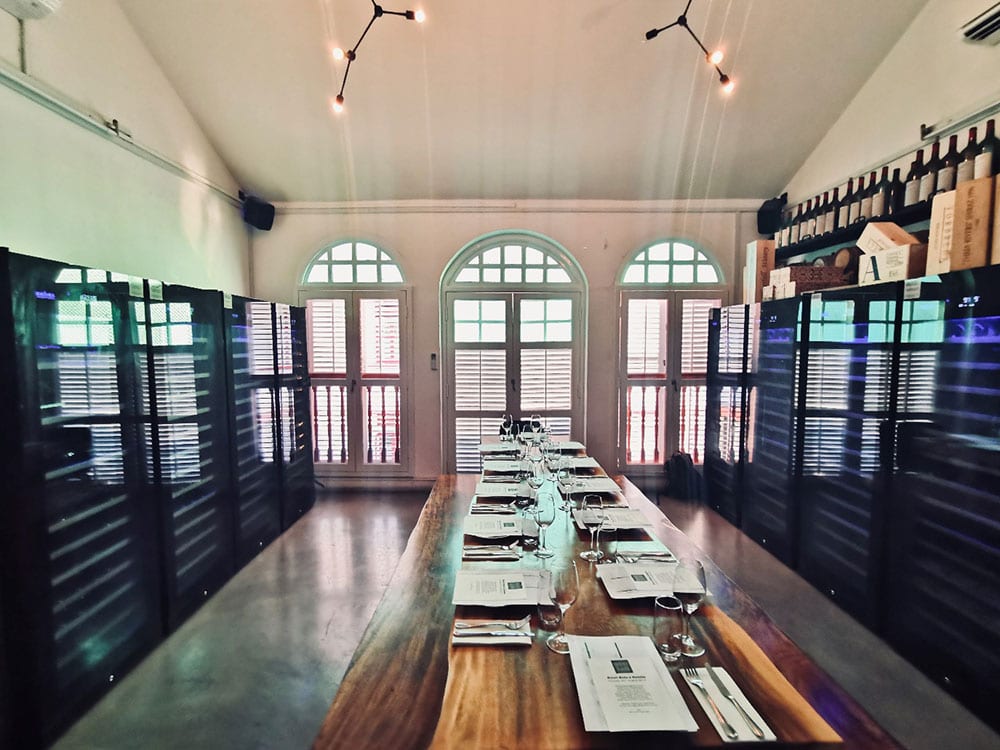 One of the hottest restaurants in town, Burnt Ends, helmed by chef Dave Pynt, has also outfitted its private dining space with the KS194TL from Kadeka's Signature series. Spanning 1835mm in height, 655mm in width and 685mm in depth, the KS194TL is the largest model from the Signature series, and can store up to 194 wine bottles. The restaurant had picked this particular model due to its large capacity and aesthetic features.