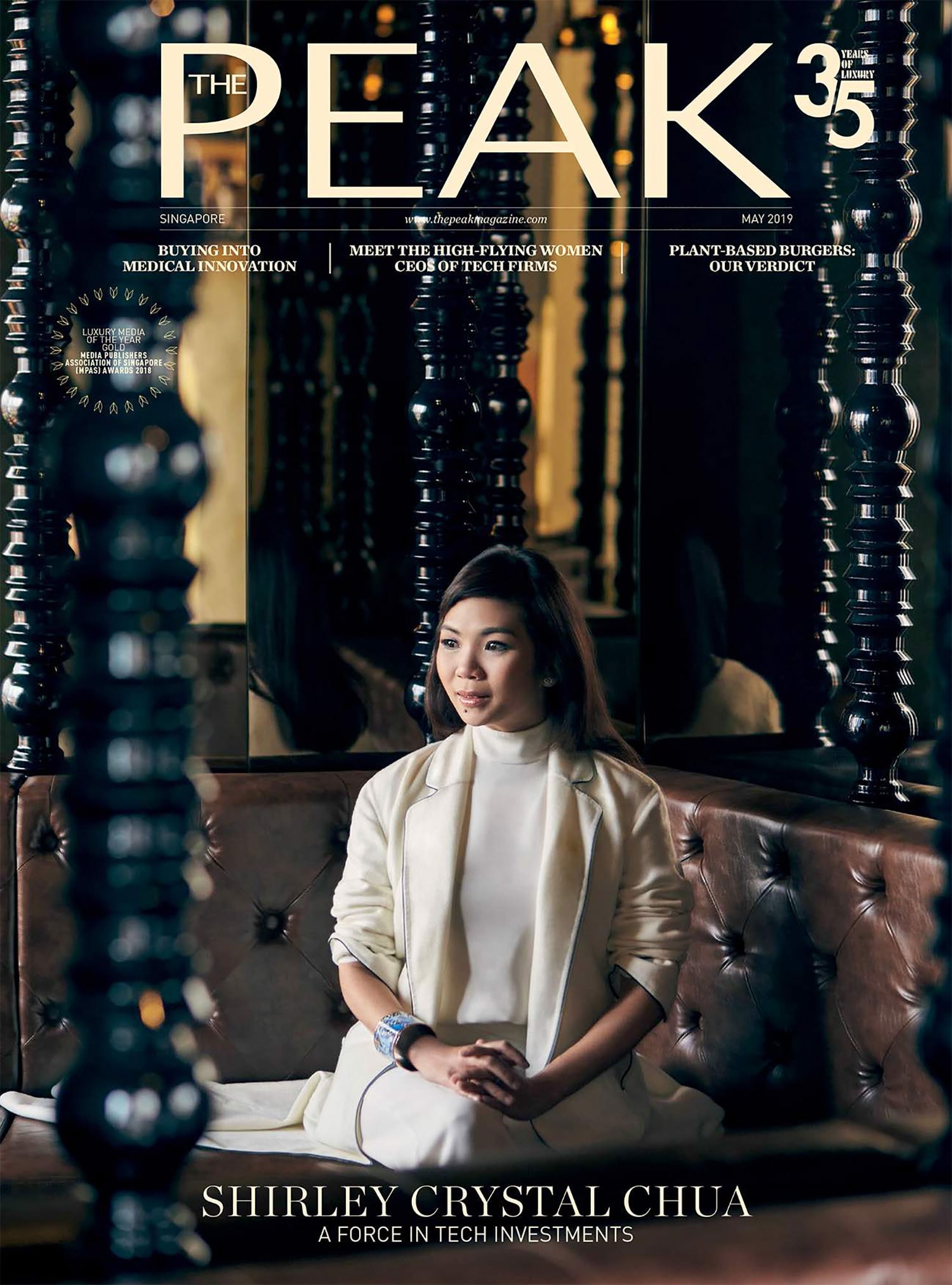 It's time to give your old wines
some new storage solutions.
By: The Peak May 2019, SPH Magazines PTE LTD
Buying a wine fridge is only marginally more exciting than buying a regular fridge. Technology, however,
has improved to a point where the options have got rather thrilling. The Kadeka Signature Series is the first of its kind in Singapore to use inverter compressor technology – which means that its options can handle higher capacities and are better able to adapt to changing environmental conditions compared to thermoelectric coolers, and are also quieter and more energy-efficient than traditional compressors. With room for 194 bottles, the KS194TL and KS194TR models are designed for entertaining. An optional Connoisseur Set adds a décor rack, glass holder, accessory box and wine stand to the build for convenient and stylish decanting and storage.
If collectibility is the main draw, the KS140TL uses a singular shelving layout that displays the bottles horizontally
so that each envy-inducing label faces the front. Customisation options also let you determine the door colour and whether they open from the left or right. All other features, such as an embedded charcoal filter to keep the air odourless, as well as soft opening and closing of the sliding drawer shelves, are tiny details that will improve the quality of your next wine appreciation session.